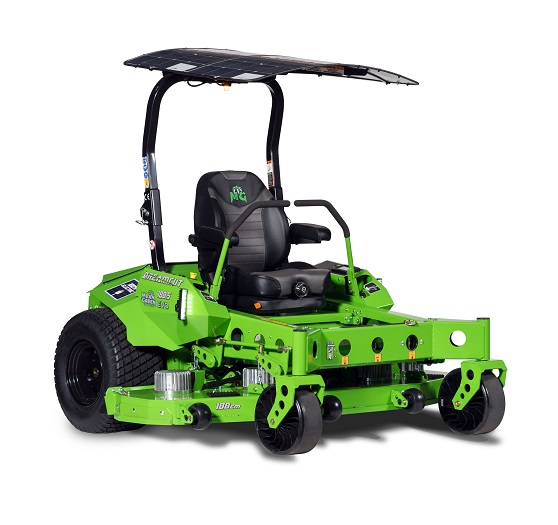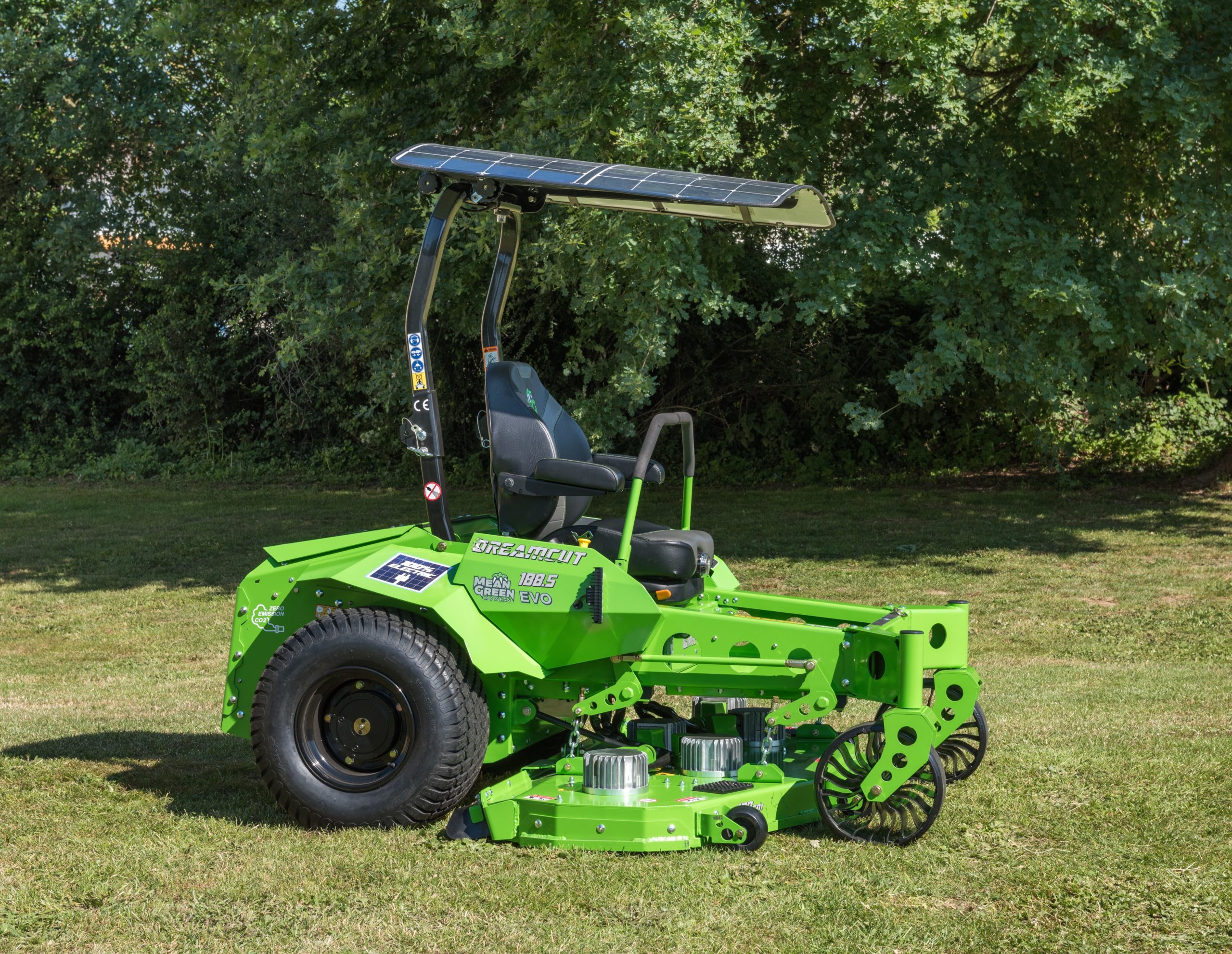 DREAMCUT EVO: 'ZTR' mower with lithium-ion battery – 8 hours autonomy
The DREAMCUT mower is, with its 35kW (equivalent to 48hp peak), the most powerful mower with lithium-ion batteries in the world. Latest from MEAN GREEN R&D, it incorporates the best of technology with strong choices in terms of essential components: reducers and electric motors in the rear wheels, high reliability control systems, battery management system (BMS), extra low center of gravity to work on slopes up to 20°. Equipped like its 'little sister', the MAJORIS, with an aluminum frame and cutting deck (5 rotors), combined with the best of comfort, the DREAMCUT is the 'ZTR' mower dreamed for the most demanding professionals.
DREAMCUT EVO the most powerful electric 'ZTR' mower on the market!
Equipment: standard comfort seat, Michelin XTweels front wheels, rear turf tires wheels, 35kW battery packs (8 hours of autonomy) or 22kW (5h30 of autonomy), mowing width 1880mm, options: LED light, orientable front blower, solar canopy.
MODEL

DREAMCUT EVO 188.3

DREAMCUT EVO 188.5

Battery technology

Lithium-ion 48 V / 444 Ah
Lithium-ion 48 V / 704 Ah
Autonomy
5 to 6 ½ hours
8 to 9 hours
Power kW and equivalence HP
22 kW – 48 HP peak
35 kW – 48 HP peak
Charger and charging time

Solution 1 : 2 chargers 220V 30A (Front/Rear connections)

Solution 2 : 1 charger 220V 60A

Solution 1 : 2 chargers 220V 30A (Front/Rear connections)

Solution 2 : 1 charger 220V 60A

Charging time
6 to 10 hours
8 to 12 hours
Mowing type
Rear discharge + mulching kit
Rear discharge + mulching kit
Cutting width
1880 mm
1880 mm
Height of cut
30mm to 130mm (electric adjustment)
30mm to 130mm (electric adjustment)
Ground speed

Forward: 0 to 21 km / hour

Reverse: 0 to 10 km / hour

Forward: 0 to 21 km / hour

Reverse: 0 to 10 km / hour

Weight with batteries
740kg (packs batteries 22 kW)
840 kg (packs batteries 35 kW)
Dimension
2500 x 1930 x 1880 (H with ROPS) mm
2500 x 1930 x 1880 (H with ROPS) mm
Sound pressure
83 dB
83 dB
Standard equipment

Comfort seat, LED light, LED flashing beacon, Michelin XTweels front wheels, rear turf tires

Comfort seat, LED light, LED flashing beacon, Michelin XTweels front wheels, rear turf tires

Options
Front blower, solar canopy, classic canopy
Front blower, solar canopy, classic canopy
Autres produits dans la même catégorie