Europe
Europe as a whole (49 countries) is the third-most populous continent after Asia and Africa, with a population of 733 million inhabitants. The European Union, with France as a founding country and composed of 27 member states, is populated by 500 million inhabitants that generate a GDP of 17 trillion US dollars in 2011, i.e. 20% of the global GDP.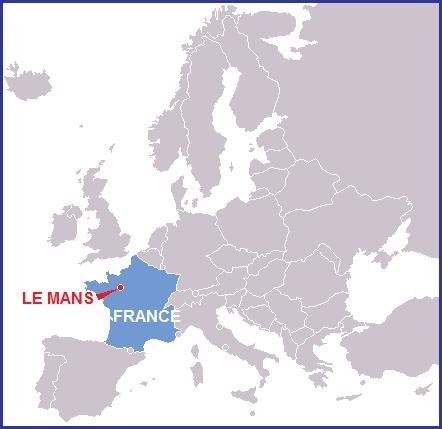 France
France is a central country in Europe. It borders Germany, the Benelux countries, Switzerland, Italy and Spain and is connected to the United Kingdom by shipping across the English Channel and by the Chunnel.
With a population of 66 millions, France possesses the world's sixth largest and Europe second largest economy by nominal GDP, and is the wealthiest nation in Europe and the fourth wealthiest in the world in aggregate household wealth.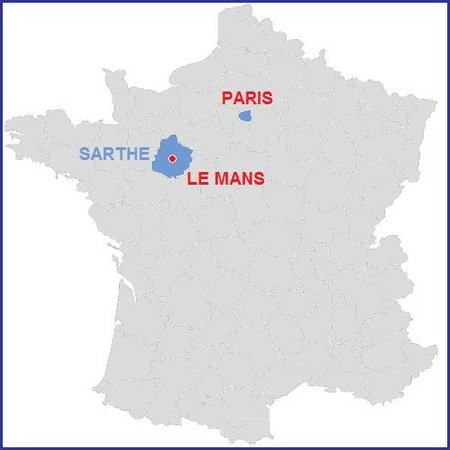 Sarthe – Le Mans
The Sarthe county is located between Paris and Brittany on a east-west axis, and between Normandy and the Loire Valley on a north-south axis.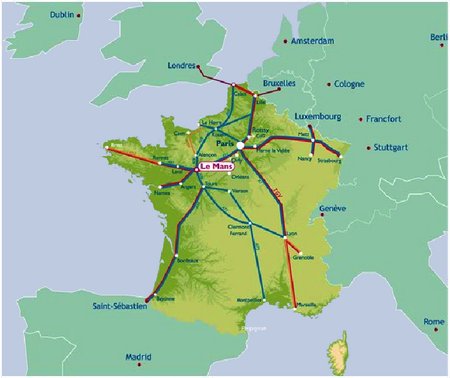 This location is exceptional: 5 motorways serve the Sarthe and Le Mans, high-speed trains make the Le Mans-Paris line in 50 minutes and the route to Paris-Charles de Gaulle Airport in 1 hour and 30 minutes.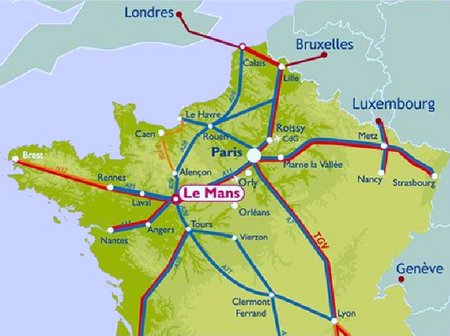 Railways crossroads
2H25 from Lille • 3H from Lyon • 3H30 from Bruxelles
4H from Strasbourg • 4H from London • 4H45 from Marseille
Motorways crossroads
A28 United Kingdom – Spain by Rouen • A11 Le Mans – Paris • A11 Le Mans – Angers – Nantes
A81 Le Mans – Rennes • A28 Le Mans – Tours
At the gates of
 Paris
54 minutes from Paris-Montparnasse train station • 18 round trips per day
1H30 from Paris-Charles de Gaulle international airport • business airport: Le Mans, Angers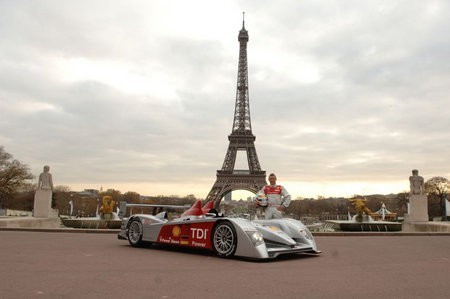 The Sarthe county and the Pays de la Loire region are a balanced area between town and country, and a dynamic and diverse economy, with industry (mechanics, electronics, plastics, car industry…), services (insurance, tourism, transport, supermarket distribution…) and traditional farming activities (local world-recognized products: Loué chicken, rillettes…).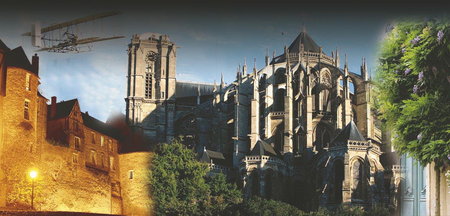 Le Mans metropolitan area is populated by 200,000 inhabitants and is known for the 24 Hour of Le Mans sports car race and other sport events (24 H motorbikes, 24 H trucks, Grand Prix de France motorbikes, Formula DTM, Le Mans Classic) hosted on an exceptional site: the Circuit des 24 Heures, the international circuit of Le Mans, one of the longest circuits in the world.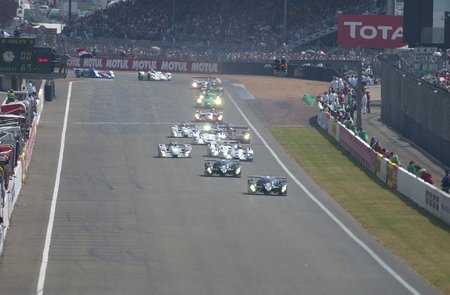 Le Mans is also the place of the Antares sports and show center, the racecourse of the Hunaudières (built in 1851), the 24 Heures golf course (in Mulsanne), the cycling stadium, the MMArena, a top of the art football stadium which can accomodate 25,000 spectators for sport events, and 42,000 fans for shows.
Location
(click on the picture to enlarge it)