TRIMAX: high-performance roller mowers and flail mowers
24 versions available from 1m36 to 10m40 width for a mowing speed up to 20 km/hour! Impeccable mowing quality (close to cylinder helical mower) at an unbeatable cost (purchase, use): easy adjustment, operating and maintenance at significantly reduced costs. All with 3 years warranty.
TRIMAX: quality and sustainable profitability!
Learn more

SPIDER remote controlled mowers for safe work on slopes
With SPIDER, mow with quality, without operator risks nor for the public (noise, projections, safety distance) and no damage to the maintained ground (exceptional ratio weight/power, no grubbing up or erosion of the soil).
Available in 5 models and 7 versions, SPIDER is the ideal solution for the maintenance on extreme slopes up to 55° (i.e. 143%).
SPIDER: the world leader in slope mowing quality!
Learn more

GKB: equipment for the maintenance and renovation of sports fields in natural grass or synthetic turf
Natural grass: deep tine aerators, sand spreaders, aerators, de-thatchers, spike overseeders, versatile strippers, drainer-infiller, dragmat tracks, etc..
Synthetic turf: brushes, aerating decompactors, renovators, granulate extractors, sweepers cleaners.
GKB: the most complete range made in the 1st sustainable factory in the Netherlands!
Learn more

TIMBERWOLF – Wood Shredders and Branch Chippers – European leader
Range of professional shredders on road chassis, on tracks or for tractors, ultra-reliable with 3 years guarantee. Cost optimization and reuse of waste chips as compost or mulch.
TIMBERWOLF: made by a European leader!
Learn more

CARLTON by the inventor of the stump cutter machine!
Creator of the first stump cutter in history, a brand for demanding professionals. Range available in 8 models and 16 versions: walk-behind, self-propelled on wheels or tracks, manual or wireless remote controlled.
CARLTON: build to last!
Learn more

TRILO: blowers, vacuum and leaves sweeping trailers; scarifiers de-thatchers and combined flail-shredders and vacuum trailers
Maintenance and cleaning of green areas (parks, stadiums, golf courses), large sites (studs, racing circuits, festivals).
TRILO : unique solutions for leaves and turf!   
Learn more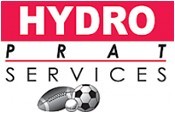 Hydro Prat Services
Expert in professional equipment for green spaces and the environment, MGE GREEN SERVICE distributes, according to the ranges, in France and in Europe, machines:
For the "turf":
MEAN GREEN electric battery powered mowers: ride-on ZTR, stand-on ZTR and walk-behind mowers.
TRIMAX roller mowers and horizontal rotors flail shredders for tractors and ride-on mowers.
SPIDER remote controlled mowers – thermic engine or electric motor powered – to work on slopes.
GKB equipment for the maintenance of sports fields made with natural grass or artificial turf: aerators, sand spreaders, brushes, cleaners.
 
For the "wood":
TIMBERWOLF wood chippers and shredders: on road tow chassis, on tracks, 3-point hitch for tractors.
CARLTON remote controlled or hand-operated stump grinders on wheels or tracks.
TRILO equipment for leaves (blowers, vacuums, sweepers) and turf (scarifying, de-thatching).
 
MGE has a 'works' activity through HYDRO-PRAT SERVICES: supply and installation of sod for complex worksites (stadiums, golf courses, trams, leisure parks).